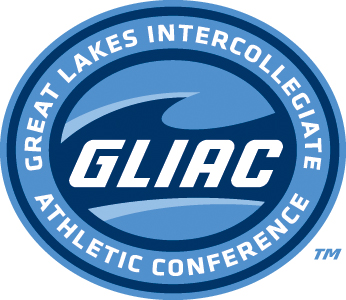 A new year of college sports has started and with it comes all of the fun of fall sports. Hit Trophy has business partnerships with many high school and college athletic departments, and one of our favorite athletic conferences is the GLIAC.
What's the GLIAC? GLIAC stands for the Great Lakes Intercollegiate Athletic Conference, and it is one of the largest conferences in Division II of the NCAA. The conference is home to 16 different schools. Although nine colleges and universities of this conference reside in the state of Michigan, the conference also includes schools from the state of Ohio. The affiliated schools are in Indiana and Illinois. These two schools play against the GLIAC schools, so the conference plays games in four different states.
According to Commissioner Dell Robinson, the geographical size alone causes some logistical nightmares. "Over 700 miles separate our two farthest schools," Robinson said in a recent interview. "But the geographical distance does provide a great diversity of athletic talent." For example, in the Upper Peninsula of Michigan, the Michigan Tech Huskies offer Nordic Skiing to both men and women athletes, yet down in Canton, Ohio, the Malone University Pioneers have no such teams. Instead, the Pioneers have a Swimming and Diving team for both genders. The GLIAC hosts the obvious sports of football, basketball, and baseball and softball. Yet this conference also hosts sports such as lacrosse and wrestling. Many Division II schools do not offer these sports. "In total, we have 22 sports, and they all use Hit Trophy awards," Robinson commented.
Robinson is extremely proud of the GLIAC. In fact, he said the best part of his job is being able to help construct such a competitive and growing conference in Division II of the NCAA. According to the NCAA website, the average number of sports sponsored by Division II schools is seven for men's sports and eight for women's sports. The GLIAC, on the other hand, is well above the Division II averages; it sponsors 12 sports for men and 13 sports for women. Yet, the conference was not always such a thriving group.
Back in 1972, the Great Lakes Intercollegiate Athletic Conference sprang from humble origins. The charter members of the GLIAC were Ferris State University, Grand Valley State University, Lake Superior State University, Northwood University, and Saginaw Valley State University. The conference doubled in size quickly, and by 1992, 10 schools were part of the GLIAC. In the mid- 1990's, the GLIAC expanded again by breaking out of the state of Michigan and accepting schools from Ohio and Pennsylvania. Gannon University and Mercyhurst College, both located in Erie, Pennsylvania, eventually left the conference, but were replaced by Findlay University and Tiffin University, both in Ohio. The greatest growth came under the leadership of one commissioner, Tom Brown.
Tom Brown was the longest serving GLIAC commissioner. He served a total of 17 years, and under his guidance, the school went from 10 schools to 14 schools with two associated members. He also increased the championships offered in the conference to 21 sports while also gaining prominence on the national level as GLIAC teams and student-athletes achieved success.
The conference continued to make news on the national level when it selected Dell Robinson as its sixth commissioner. Mr. Robinson became the first ethnic minority to serve as D-II commissioner of a non-historically black college or university conference when he began his duties on July 1, 2009. Under his four years of guidance, he has grown the conference to 16 schools plus three associate schools. Malone University and Walsh University, both located in the Canton, Ohio area, became the fifteenth and sixteenth GLIAC members.
Robinson came to the GLIAC with a wealth of experience. Earning degrees from Ohio University and Iowa State University, he was quickly recognized as someone with a future as an athletic administrator. In fact, he has been selected as one of Cleveland's Crain's Business Magazine's 40 under 40. Before coming to the GLIAC, Robinson spent ten years in the Mid-American Conference where he assumed a number of responsibilities. It was while he was a part of the MAC that Hit Trophy and Robinson formed what he calls, "a good partnership." Robinson recalls he and a young lady named Stephanie McDonald, an assistant commissioner, were scrambling for a trophy provider. She came across Hit Trophy's phone number and met Tom Wyse, the owner of the company. Robinson was impressed with the personal attention Tom gave to the MAC account. "Tom used to personally drop off our fall order to us," Robinson recalls.
Now as part of the GLIAC, we are happy to still have that partnership with Dell Robinson. We create all of the Championship Trophies, Runner-Up Trophies & other special recognition awards for the conference. These trophies are custom made just for the GLIAC. In addition, we provide the Player of the Week plaque. According to Robinson, "Each sport awards these plaques based upon criteria developed for the particular sport."
We would like say thank you to one of our best customers, Dell Robinson and the GLIAC. If you are a coach, athletic director, or commissioner of a conference, check us out for your trophy and award needs. We offer over 50 different sports awards including awards for baseball through wrestling. In addition, we also have 10 different trophy cups. Prices range from as little as $15 to $200. View our complete collection of sports awards here. If you don't see what you are looking for, contact us at sales@HitTrophy.com or call us direct at 419-445-5356. We'll be happy to assist you in creating the perfect trophy for your event, league or championship!
Good luck to all of the schools in the GLIAC this year as a new season begins.